Viewmont Baptist Preschool "Tree of Learning" is a Christian outreach ministry of the Education Department of Viewmont Baptist Church. The children will enjoy Chapel Time once per week lead by the Ministers of Viewmont Baptist Church. We are a Christian program based on the idea that play is the best way for children to learn.
Each classroom is organized with centers for creative art, literature, science, pre-math, dramatic play, cognitive and small motor development. The environment is planned to stimulate imagination, creativity, socialization, exploration, and discovery. We celebrate children's own unique gifts, while encouraging each child to reach their highest potential. Our goal is for every child to develop an excitement and love for Jesus, learning, and school.
Cheri comes to VBC with 20 plus years of experience with directing and teaching. She graduated with a Bachelor's Degree in Elementry Education from Lenior Rhyne University. Cheri has also completed post grad work on birth through kindergarden also at Lenior Rhyne University.
Cheri grew up in Jacksonville, FL has lived in the Hickory area for over 35 years. She is married and has one daughter and two very spoiled dogs. Cheri absolutely adores working with children and providing an environment that will encourage spiritual development, and academic growth for all children!
Robbin Mann has taught preschool for 16 years before moving into the role of Director in 2020. She has helped many Transitional Kindergarteners and Four year old preschoolers prepare for entry into public or private school. She has loved, nurtured, and fostered a love of learning in those children that hopefully goes well beyond Kindergarten! Teaching 4 and 5 year olds has been an absolute joy in her life! She loves working with teachers, students and their families and growing the already successful Tree Of Learning Program.
She and her husband Kevin have three grown children: Julia, Lauren, & Jacob (wife Brittany). She also has a beautiful granddaughter, Olivia! Robbin loves to spend time with her family and relaxing at the beach in her spare time.
We believe: all children have the right to feel good about themselves and are the responsibility of all teachers to nurture the child's self-esteem.
We strive to provide knowledge of God's love and age apporpriate learning experiences for each age group we serve which is six weeks through five years of age. It is important to us that the needs of the whole child - spiritual, mental, social, emotional and physical - be met. Our Christian emphasis is "nurturing God's children with love and knowledge". Our goal is to give each child the academic and social experiences with other children before entering kindergarten. Our values and beliefs about children are deeply rooted in the history of early childhood education.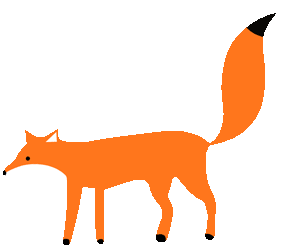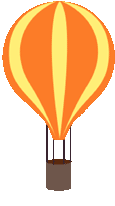 Nurturing God's Children With Love and Knowledge